Insights
Five insights to help financial services companies connect with Canadians on Twitter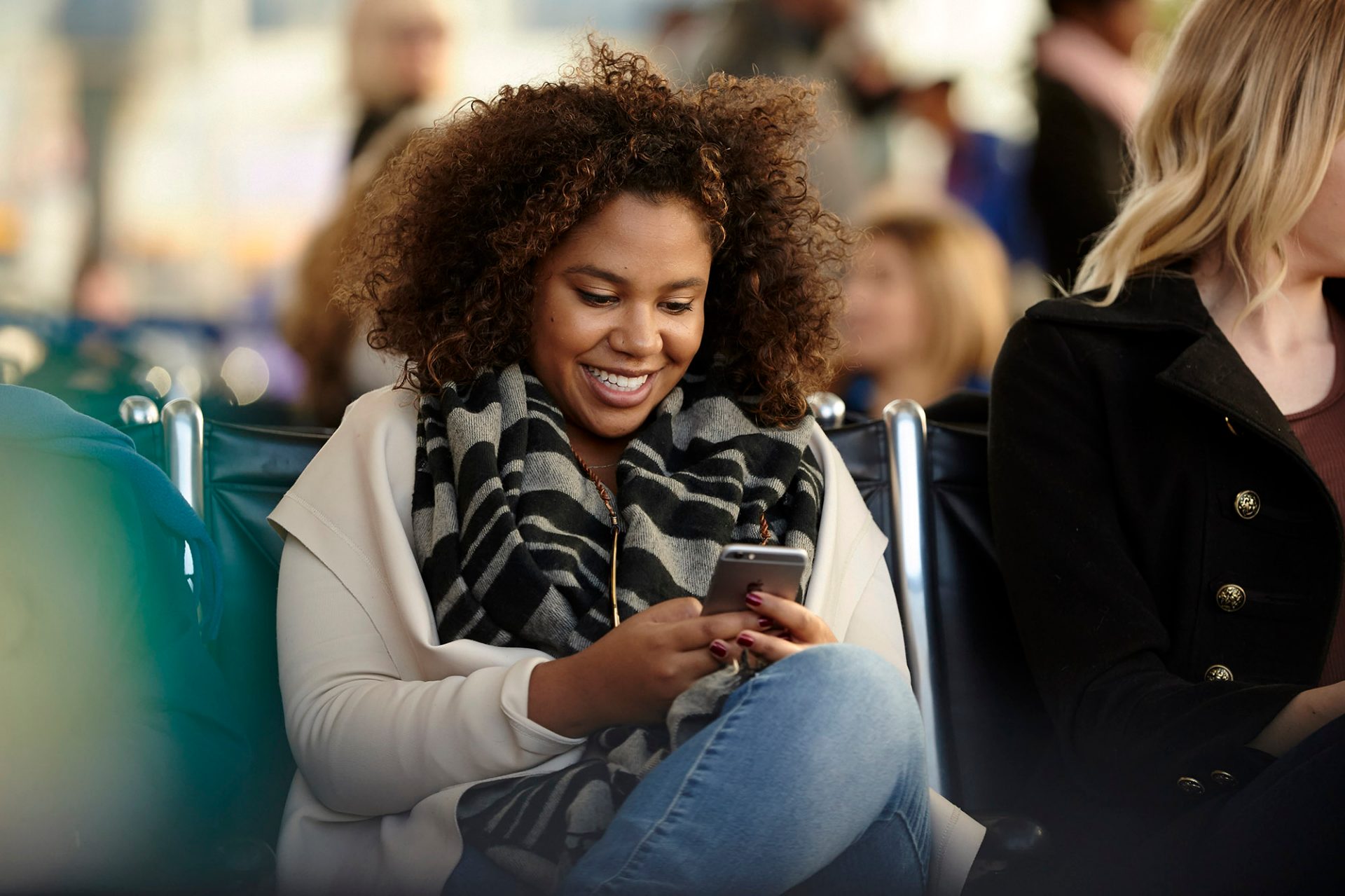 Canadians on Twitter are telling their banks what they want. They're a real-time focus group than can help any financial services company improve its service and gain a competitive edge.
When it comes to their money, people tend to be pretty passionate — and the people on Twitter are no exception. Canadians send 11K Tweets per day about financial services, and that's huge. For comparison, Canadians Tweet about a broad topic like science only about 2K times per day. 
Canadians on Twitter are engaged in a wide-ranging, ever-evolving conversation about the perks and pitfalls of being a consumer banking customer. Taken together, their Tweets offer a real-time window into what these customers are looking for from their banks. We've mined the conversation and gleaned five key insights to help financial institutions better understand what their customers are looking for, and how Twitter can deepen their connection with consumers.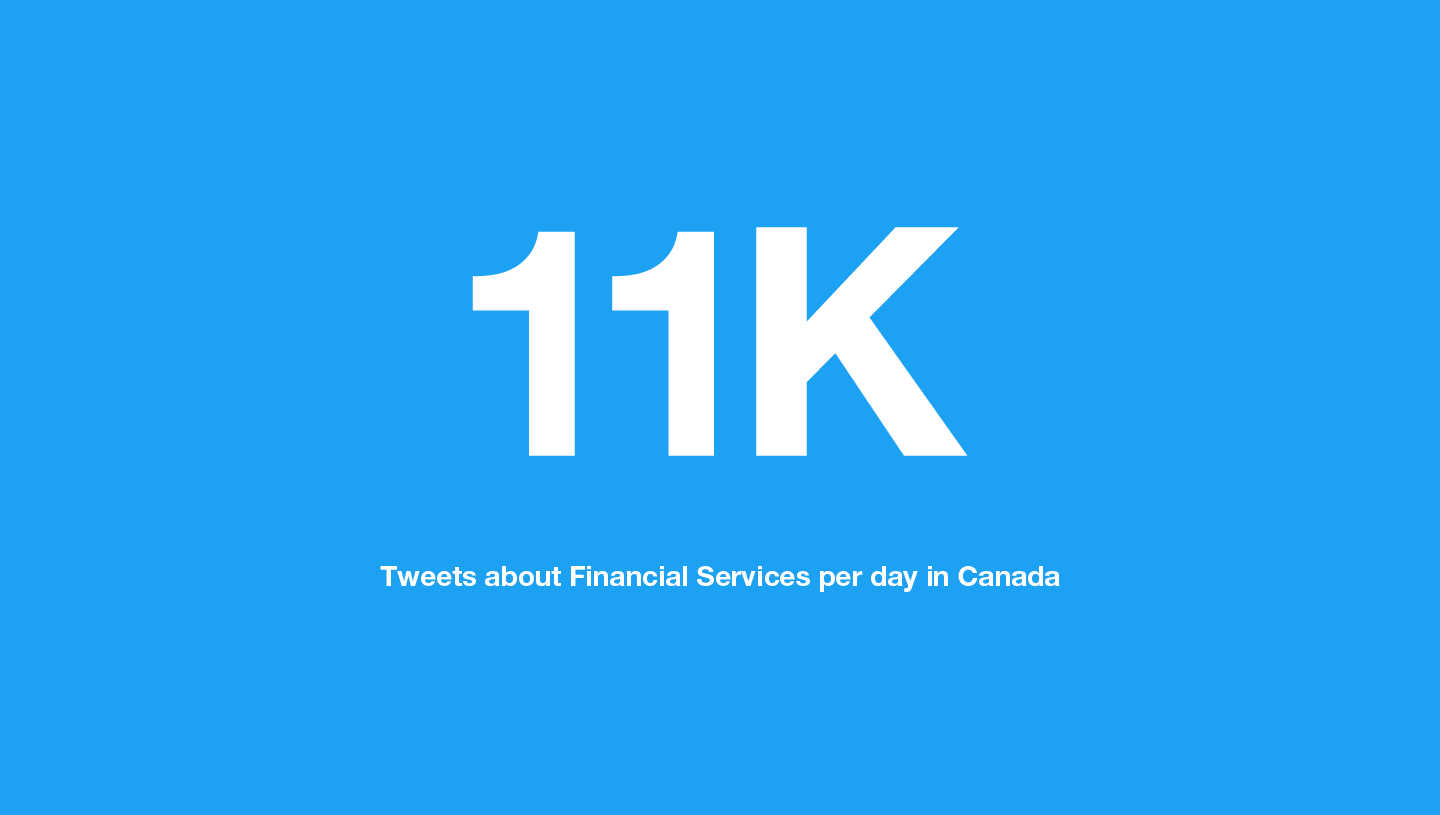 Insight #1: People Tweet when they need customer service
Twitter is one of the fastest communication mediums out there. When Canadians need customer service help, many send a Tweet. Why? Sometimes they can't call their bank, and sometimes they don't feel like it. Rather than navigate a lengthy phone menu and wait on hold, people Tweet their questions directly to their bank — and they expect a response. While banks shouldn't reply asking for the private account information needed to assist each customer, they can ask for these details in Direct Message.
With a dedicated team of support specialists responding to Direct Messages, financial institutions can ensure that customers get solutions at the speed of Twitter. When your Direct Message team has the ability to answer the most commonly asked questions, many of your customers will never need to call. They'll appreciate the speed and convenience, and they'll be more loyal as a result.
Insight #2: Canadians love credit cards
Canadians Tweet about credit cards more than any other financial services product. If they're considering applying for one, the deciding factors are usually benefits and rewards programs. In fact, many people get so excited about scoring free stuff that they Tweet in celebration.
When promoting your credit cards on Twitter, focus on benefits and rewards to get Canadians to pay attention. And when your customers rave about your rewards programs, join the conversation to build brand loyalty and encourage more of your customers to Tweet.
Insight #3: For real-time customer feedback, check Twitter
It goes both ways: Canadians sing their banks' praises on Twitter, but they also talk about what they don't like. Excessive and hidden fees are the top criticism, while long wait times (as reported by 33% of people) came in second. After a bad banking experience, many people Tweet recommendations for improving customer service. For example, one person suggested banks increase the number of clerks from 1-4pm to help people pay bills during their lunch hour.

Treat customer suggestions on Twitter just as you'd treat suggestions through traditional channels, such as email or a customer service hotline. Consider tracking suggestion Tweets in a database and acting on them when there's a critical mass.
Insight #4: Planning a service outage? Tweet a heads up
Many Canadians have asked for advanced notice if their bank is planning any online system maintenance. This way, they'll be able to make alternate arrangements for online features like bill pay and money transfers.
If you're planning system maintenance or another type of outage, consider adding a Tweet to your communications plan.
Insight #5: For instant customer service, launch a Twitter chatbot
We already know many Canadians prefer to Tweet their customer service questions instead of calling their bank. While this undoubtedly saves time, an even faster solution is an AI-powered app. These apps can help customers with many routine service requests directly from their smartphones.
Canadians were impressed when Toronto-Dominion bank added Clari to its consumer banking app. The AI-powered customer service rep made such a big splash during the month of its release that conversation about chatbots increased 2X compared to the month prior. Customers could ask Clari about their credit cards, investments, account balances, cheques, direct deposits, and other common questions they were likely to ask clerks.
Consider launching an app that can handle your customers' most frequent requests. Or, work with Twitter to create an automated chatbot that can assist your customers via Twitter's Direct Message interface in an experience that's true to your brand voice.
As more Canadians log on to Twitter, the conversation around financial services will continue to grow. There's never been a better time to get involved. Whether they're seeking customer service help, researching credit cards, or Tweeting ways for banks to improve service, people want to engage with financial services companies on Twitter. As they Tweet both compliments and complaints about their banks, they're showing you how to improve your services in real time. Many banking customers are already Tweeting support questions, and with a dedicated Twitter support team, you can capture this audience without making them move to another app, or worse, the phone. For financial services companies, an investment in Twitter is an investment in an emerging generation of customers.
Date souce: Crimson Hexagon. Data is pulled from November 10, 2018 – February 10, 2019. All data is from public Tweets and posts only. Analysis is based on English language Tweets in Canada.