The official Twitter home of ITV. Please note that tweets to @ITV may be displayed on online and on air by ITV. Full interactive terms at https://t.co/u4BYxXFfJq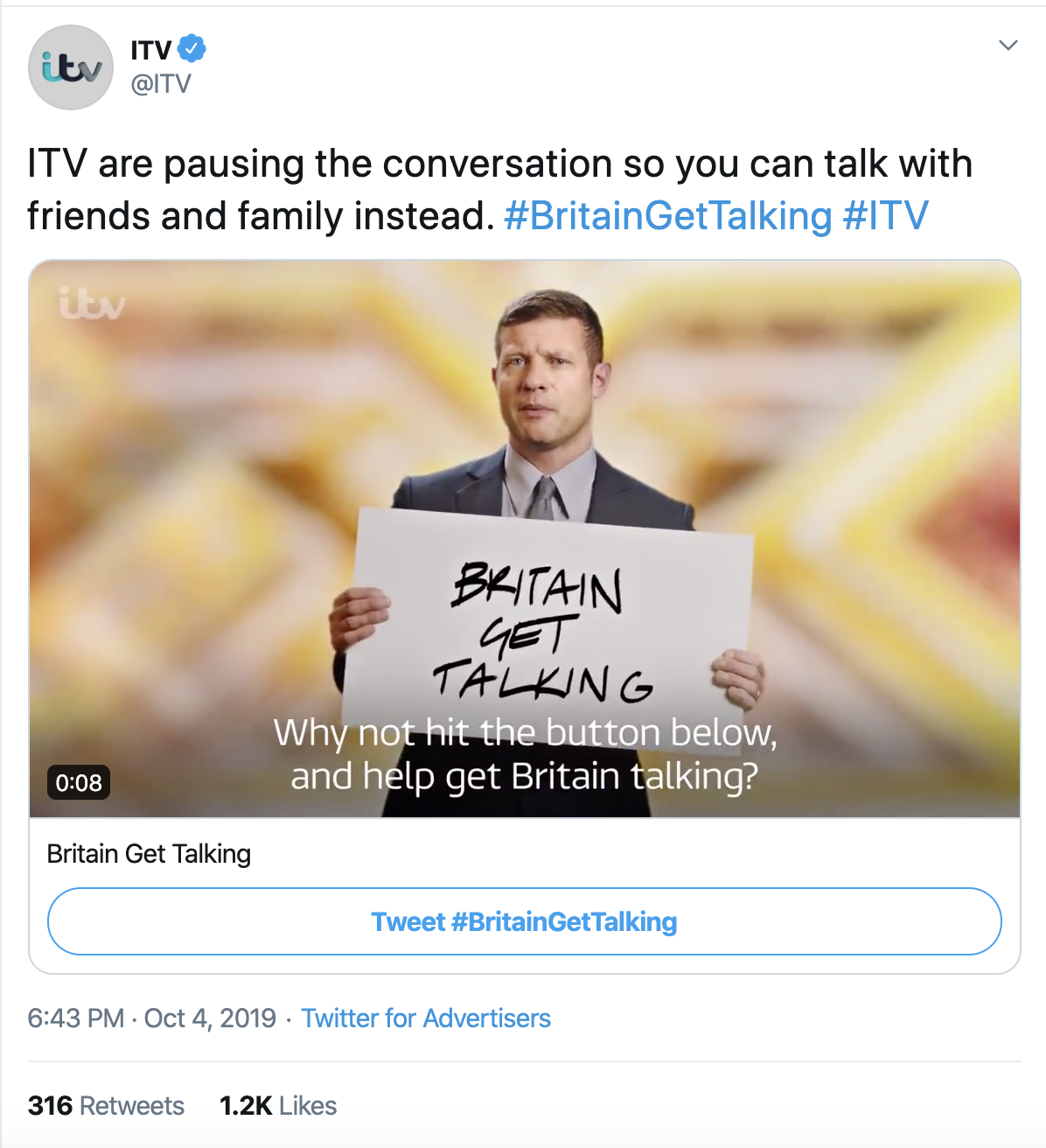 ITV used a Conversational Card to help get people talking and to show their pledge of support visibly. The card featured Dermot O'Leary (@radioleary) making a direct appeal to camera.
ITV told the story of the campaign through a series of Twitter Moments. These celebrated the positivity around the initiative from celebrities, as well as Tweets from the general public.
ITV took a holistic approach to the campaign and made sure to get its advertisers involved in the campaign.
Generating conversation and awareness around our new mental wellness initiative 'Britain Get Talking' was crucial to the campaigns success. Twitter provided an excellent platform not only to amplify those moments seen on our TV screens but also to provide a forum for broader conversation around mental health.