Welcome to the official M&S Twitter page. Follow us here for quality recipes, home inspiration, beauty tips and our latest news. We're here daily, 8am-10pm.
Create pre-launch anticipation.
Running its video teaser with details of when to watch for the new ad created buzz and drove tune-in for the #LoveMrsClaus premiere.
Extend your TV ad onto more screens.
By using its TV ad as a Promoted Video on Twitter, @marksandspencer reached audiences who had missed the ad the on air, whilst giving people who had already seen #LoveMrsClaus on TV the opportunity to share and engage with the ad on Twitter. The ad was supported by a Promoted Trend; allowing @marksandspencer to ensure that Twitter users across the UK were exposed to #LoveMrsClaus across the weekend of its launch.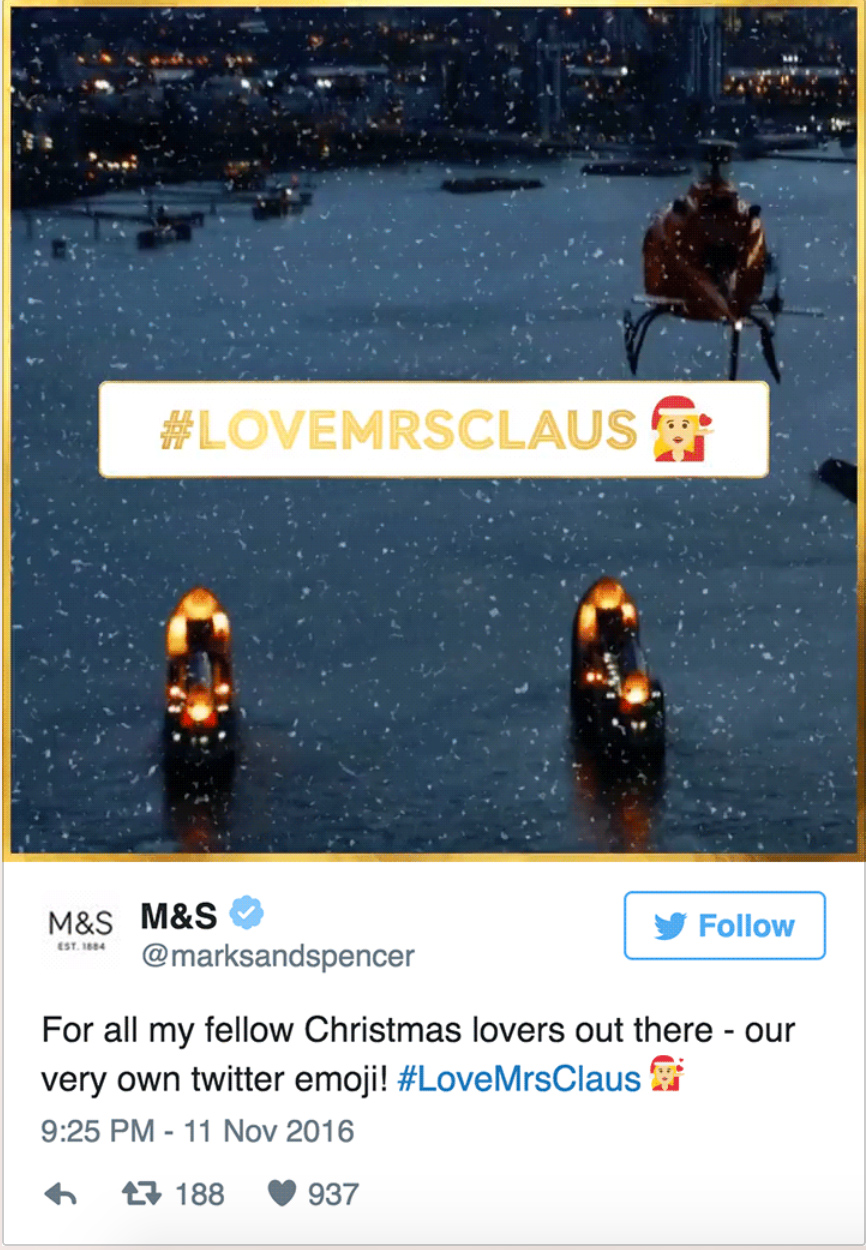 Encourage hashtag use with a custom emoji.
A special Mrs Claus custom emoji was designed to appear when people Tweeted #LoveMrsClaus, @marksandspencer. This meant that Mrs Claus could converse directly with the thousands of Twitter users talking about her; helping to gain organic reach for the campaign.

Amplify campaign messaging by partnering with creators.

Partnering with creators who shared authentic and bespoke content featuring M&S products helped to position M&S as the place to shop at Christmas. The strategy enabled M&S to profit from the creators' followers; connecting with new, highly engaged audiences.

Twitter allowed us to open conversations in which a real-time response team created a human experience of Mrs. Claus among our target audience. Furthermore, the use of the trend generated strong results, allowing #LoveMrsClaus to have continuity across the weekend of launch.
Solutions used
Listen and react in real time
Twitter is an ideal platform for customer service, and providing personal attention can really pay off.