@CadburyArabia stayed relevant by discussing events making news on Twitter, while also teasing users by saying it had even bigger news to share soon. It made the #WeHaveTheBiggestNews and #CadburyOreo hashtags part of conversations around current events.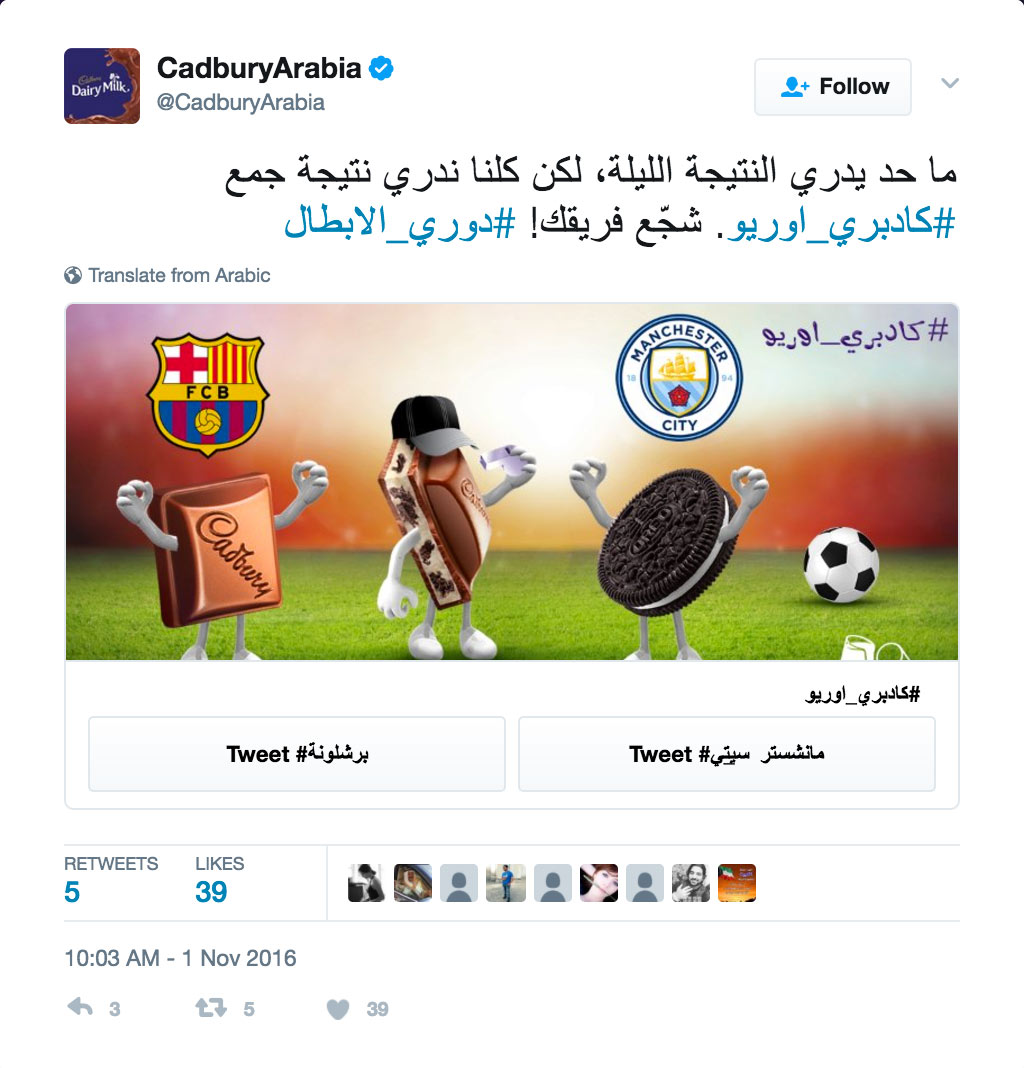 As the brand's social newsroom focused on responding to trending topics in real time, @CadburyArabia worked with Twitter to shape the conversation around major sporting events with the help of conversational ads.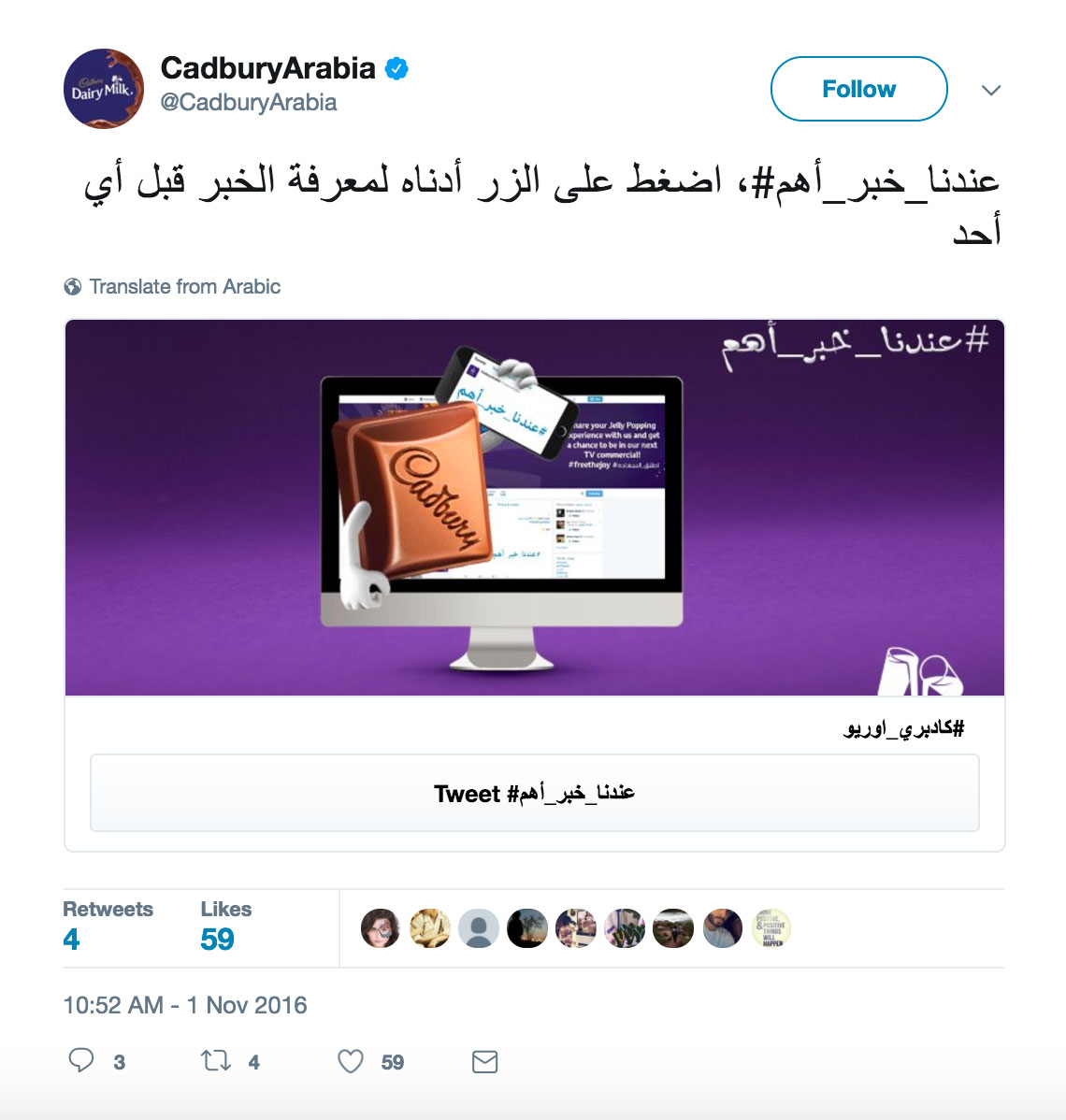 Follow through to engage.
@CadburyArabia successfully turned event-related discussions into conversations around its new product. It used Promoted Trends to create conversations around passion points, inviting users to express their opinion using pinned Tweets with Conversation Cards. This triggered precomposed Tweets carrying the #CadburyOreo hashtag.

Twitter has tremendous penetration in Saudi Arabia, a country that we focused on during the campaign. It is a very powerful platform to identify events that are trending and capitalise on them. Twitter's Promoted Trends helped us define what was important, and conversational ads added an interactive element that was very important to campaign success.
Solutions used
Expanding reach
Tweets are everywhere. And this enormous, international real-time reach is within your brand's grasp.