Hi. We're O2. We know your phone's not just a phone. It's an extension of you. Which is why we're more than just a network. We've got more for you.
Push your TV ad further with First View.
By running its TV and cinema ad as a First View video on Twitter, @O2  was able to reach new audiences with an existing asset.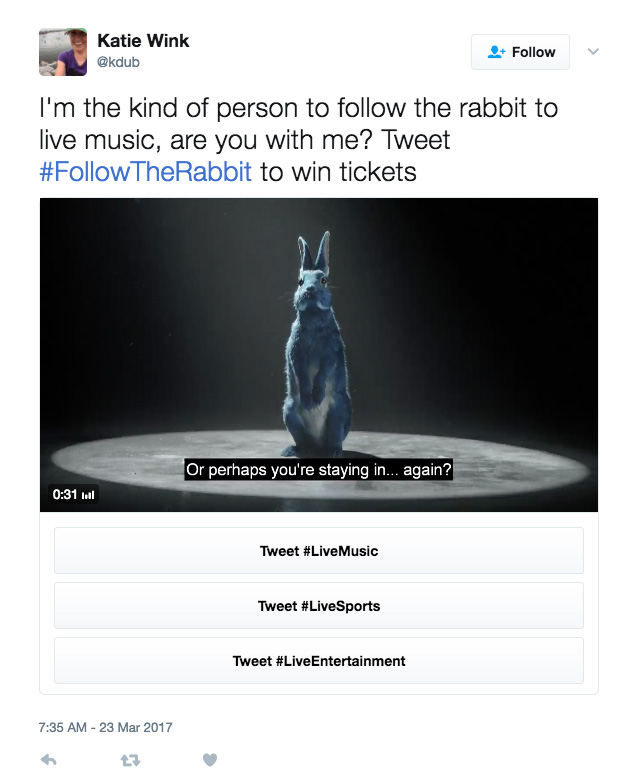 Encourage the conversation to continue.
By adding conversation buttons, @O2  enriched its ad, making it interactive and giving it organic reach as people Tweeted it to their own followers

O2 believes life doesn't come with catch-up and that nothing beats being there live. Twitter was the ideal media to communicate this ethos to our UK customers by extending and amplifying content and live experiences in real-time across sport, music and entertainment.
Solutions used
Expanding reach
Tweets are everywhere. And this enormous, international real-time reach is within your brand's grasp.