Case Study
Wie Swisscom vom wachsenden Gaming-Publikum auf Twitter profitiert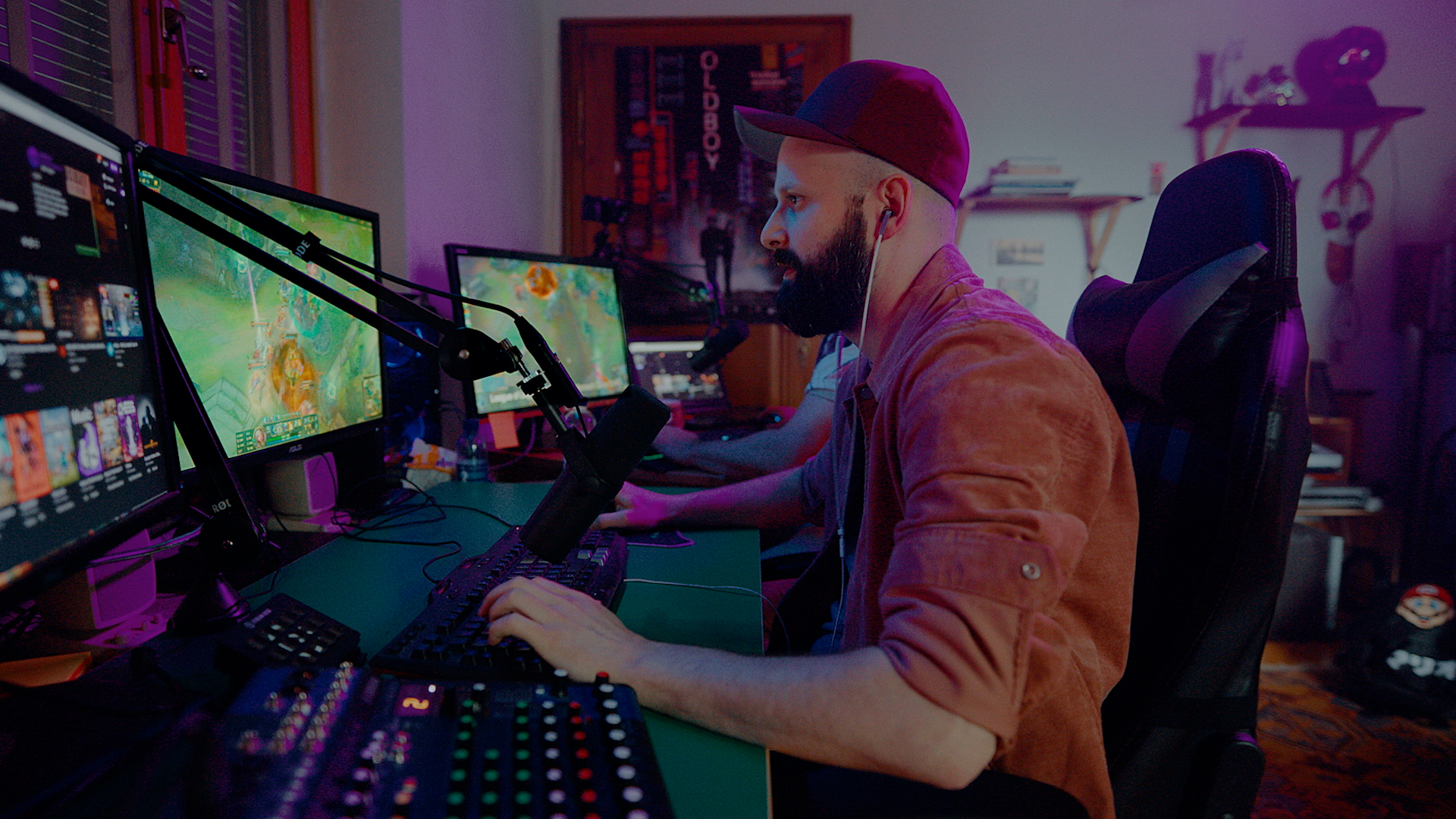 Der größte Telekommunikationsanbieter der Schweiz, Swisscom (@Swisscom), wollte seine Position als schnellster und zuverlässigster Internetanbieter des Landes stärken, indem er sich einer Zielgruppe bedient, die am meisten davon profitiert: die Gamer. Als im Laufe des Jahres 2020 die Welt weitestgehend stillstand, gewann das Gaming massiv an Popularität - und @Swisscom nutzte die Gelegenheit, sich über Twitter mit dieser Community zu verbinden.
Jeffrey Gabriel, Functional Team Lead Social Media bei Swisscom: "Wir stellen seit Längerem fest, dass das Thema Gaming auf Twitter enorm gut funktioniert. Insbesondere der Austausch über Gaming ist auf der Plattform sehr verbreitet und hat unter den besonderen Umständen im letzten Jahr weiter an Bedeutung gewonnen."
Swisscom verfügt bereits über eine lange Geschichte im Gaming-Bereich und hat 2018 mit der Unterstützung des internationalen Veranstalters ESL den Esports-Wettbewerb Swisscom Hero League mitbegründet. In der Hero League wetteifern die besten Schweizer Spieler um den ersten Platz in Spielen wie League of Legends, Clash Royale und Counter-Strike: Global Offensive.
Um noch enger an dieses engagierte Gaming-Publikum heranzurücken, setzte @Swisscom eine zweistufige Kampagne der Agentur für digitale Markenentwicklung @TLGG durch, die die Bekanntheit der Marke steigerte und letztlich den Traffic auf der Website erhöhte. Die Kampagne begann mit dem Start einer Reihe von Pre-Roll-Anzeigen, die dem Gaming-Content von @ESLSwiss vorangestellt wurden. Die maßgeschneiderten Pre-Roll-Inhalte sprachen Gamer an, indem sie eine breite Themenpalette abdeckten - von der Betonung der Wichtigkeit, beim Spielen keinen zeitlichen Lag zu erleben, bis hin zur Verbesserung der Möglichkeiten, Esports-Ligen live von unterwegs aus zu verfolgen. "Insbesondere die Amplify Pre-Roll Ads ermöglichten es uns, uns in einem nativen Umfeld bei der Zielgruppe zu positionieren", so Detlef Henke, Head of Brand Performance bei TLGG.
Im zweiten Schritt wurde eine Reihe von Website-Cards gestartet, um den Traffic auf die Webseite zu lenken. Dies geschah durch Retargeting von Gamern, die sich zuvor mit Gaming-Themen in der Schweiz beschäftigt hatten, in Form von Website-Cards, die die  relevanten Themen weiter vertieften. Im Endeffekt wurde das Engagement auf der gesamten @Swisscom-Website gesteigert. 
"Diese Kampagne ist ein großartiges Beispiel dafür, wie erfolgsentscheidend die Auswahl zielgruppenspezifischer Kanäle und passender Ad-Formate ist", so Henke weiter.
Aufbauend auf die eigene bestehende Esports-Erfahrung und durch die Einbindung der aktiven Gaming-Nutzer auf Twitter war die @Swisscom-Kampagne in der Lage, authentisch eine stark engagierte Zielgruppe zu adressieren..
Bekanntheit mit Amplify Pre-Roll steigern
@Swisscom hat seine Zielgruppe mit relevanten und ansprechenden Inhalten gezielt angesprochen, ihr Interesse geweckt und eine echte Verbindung aufgebaut.
Und schließlich ist es @Swisscom mit Website-Cards gelungen, die engagierten Nutzer auf die eigene Website-Landingpage zu leiten.
Im Rahmen dieser einzigartigen Kampagne wurden die Themen Telekommunikation und Esports zusammengebracht, um die beeindruckenden Möglichkeiten des Internets zu demonstrieren, die Liebe zum Gaming zu befeuern - und Twitter bot hierzu die perfekte Plattform. Die erste Phase der Kampagne erreichte insgesamt 263.000 Pre-Roll-Views und eine 62%ige View-Through-Rate (VTR) mit dem Pre-Roll-Inhalt. Die zweite Phase generierte insgesamt 3,9 Mio. Total Impressions und 10.836 Website-Clicks, bei Gesamtkosten pro tausend Impressions (CPM) von CHF 3,44.

Twitter hat uns dabei geholfen, uns für diese Kampagne direkt mit der Gaming-Community zu verbinden - und zwar mit Anzeigen, die den Gamer in den Mittelpunkt stellen. Wir konnten absolut passend in die Community kommunizieren und erzielten einen niedrigen TKP sowie sehr gute View Rates.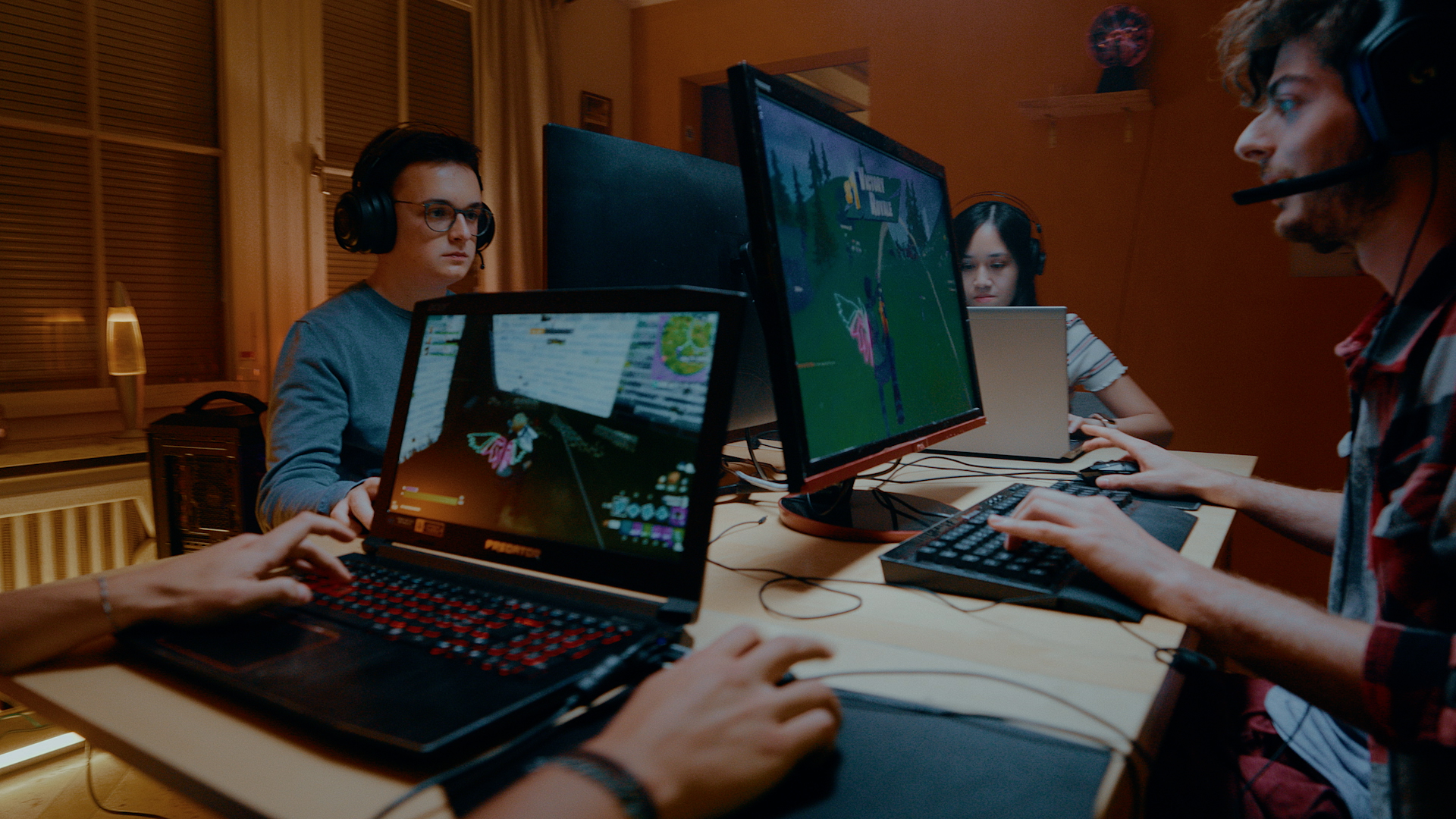 Du möchtest, dass deine Message die richtigen Leute erreicht. Die Targeting-Optionen auf Twitter helfen dir dabei.
Website-Traffic und Conversions
Stell dich den Herausforderungen der Mobile-Ära und erziele konkrete Ergebnisse, indem du Conversions plattformübergreifend steigerst.