Case Study
How Twitter revved up the launch campaign for the Audi e-tron GT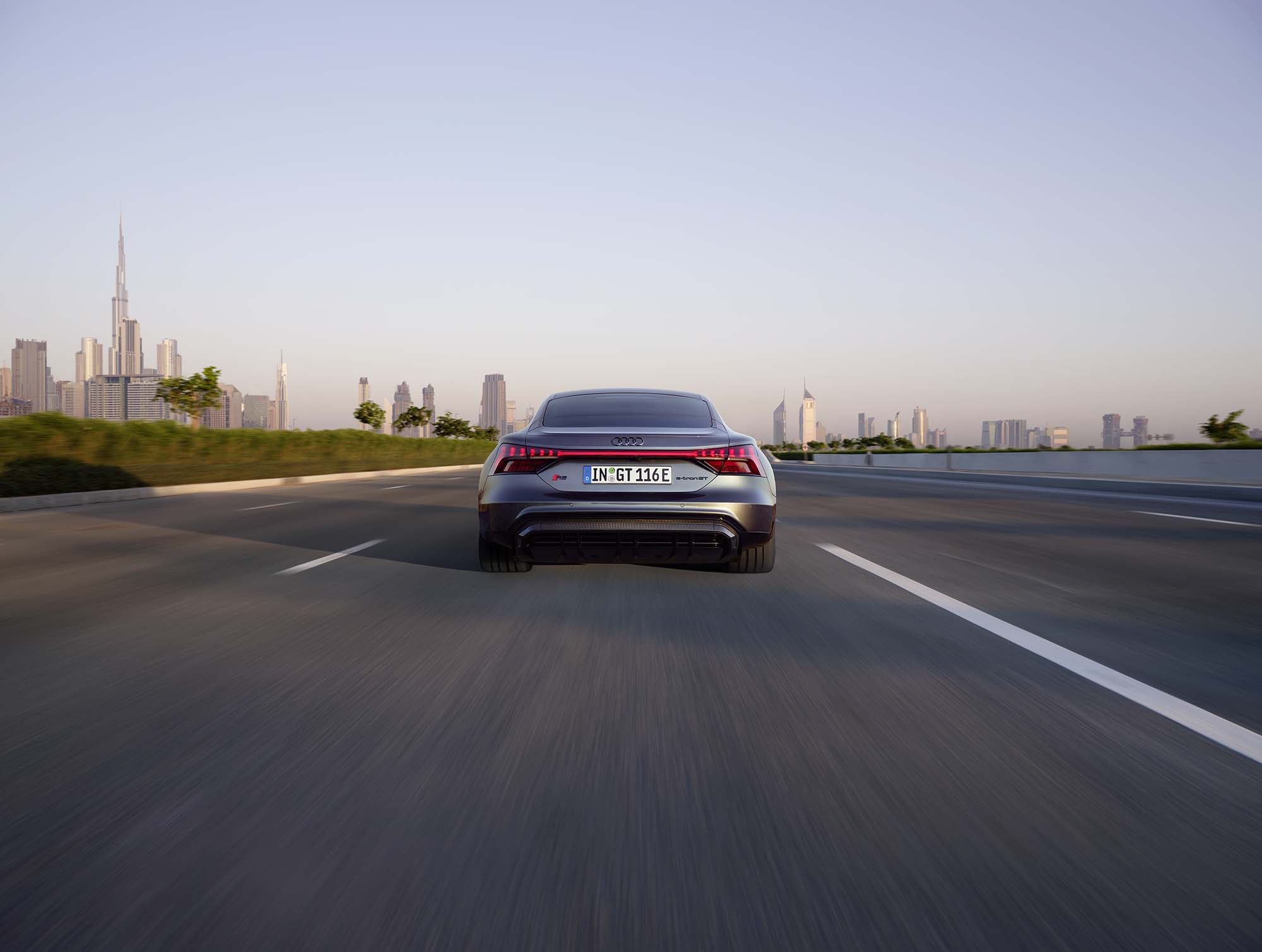 For the reveal of it's fully electric high-performance e-tron GT model, Audi (@AudiOfficial) wanted to create a social dialogue that would drive awareness and excitement for the car. Working closely with its global social agency We Are Social (@WeAreSocialDE), the automotive giant used a variety of Twitter solutions to tell a story of progress, engaging both brand fans and wider automotive enthusiasts.
The e-tron GT model is the most recent benchmark of progress for @AudiOfficial. So, what better way to tell that story of progress than by speaking to the people at the very heart of it?
Audi conducted a series of video interviews with brand ambassadors and progressive partners, asking what progress means to them. These interviews formed an integral part of the teaser campaign and included world-renowned names, including Tom Hardy and Formula One icon @NicoRosberg.

Exposure of the campaign was maximised with a Trend Takeover across five markets, which was further optimised in the German market on launch day. Those that joined the live reveal were not only spoilt with a first glimpse of the Audi e-tron GT, but also talks from progressive thinkers, such as @StellaMcCartney and @JanelleMonae.

Post-launch, Audi published the e-tron GT manifesto film and highlight cuts from the event, which drove traffic to the campaign website. Here, the audience could find behind-the-scenes material, information about the car and in-depth interviews with key members of the campaign.

The e-tron GT campaign hit first gear with the release of a teaser video, piquing the interest of Audi's key audience, and featuring the campaign's key hashtag #FutureIsAnAttitude.
To encourage conversation and share that story of progress in a personal way, @WeAreSocialDE and @AudiOfficial used Twitter to take a human-centric approach. Brand ambassadors and progressive partners were engaged, explaining what progress means to them.
To maximise the campaign's exposure, @AudiOfficial leveraged Twitter's Trend Takeover feature, optimising the campaign hashtag across five different markets on launch day.
By the end of the Twitter campaign, the teaser video and interviews gained over 15 million impressions and 5.2 million views. Meanwhile, the Trend Takeover resulted in an additional 11.2 million impressions and 1.1 million views, with a 2.5% engagement rate across the five markets. Followers of @AudiOfficial also grew by 779% compared to Q4 2020, further emphasising the campaign's success.

The Twitter Trend Takeover had a lasting impact on the performance of our content and on the visibility of the Audi channel.