The official NAB account. More than money. Let us know how we can help.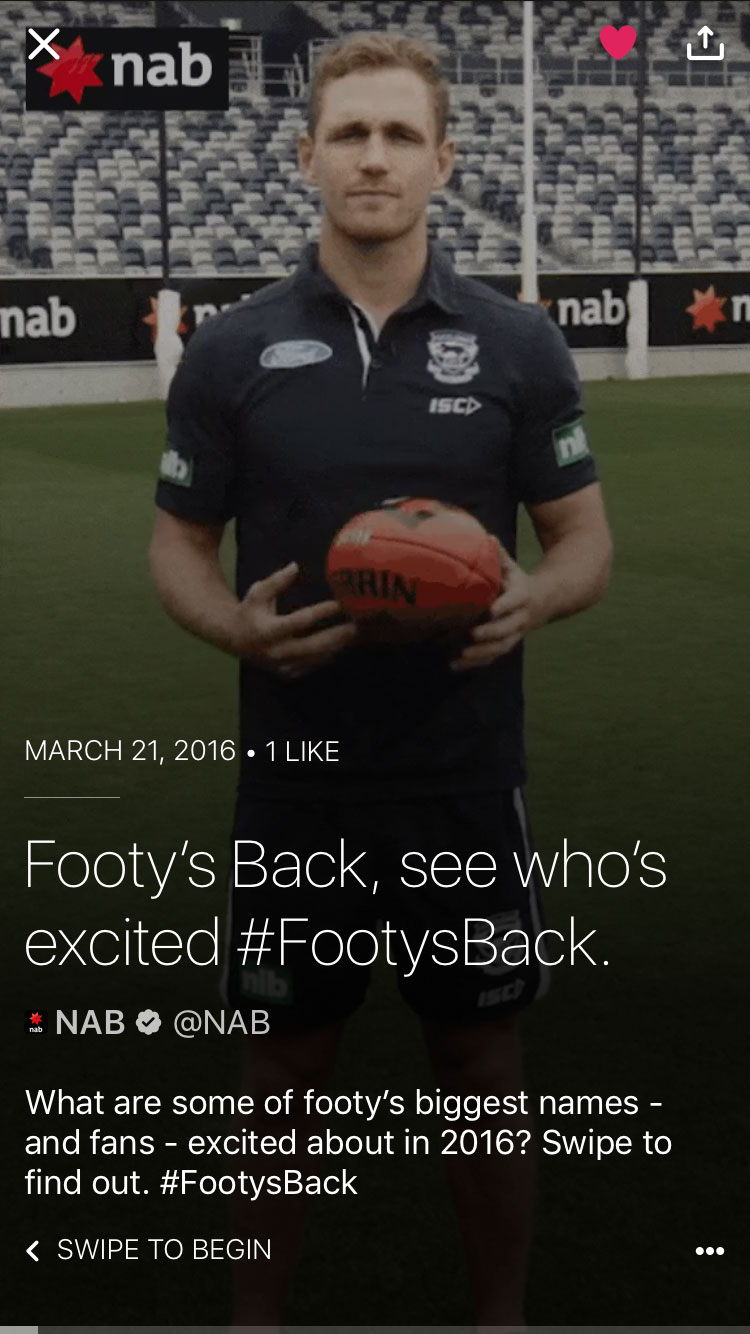 Use innovative products to grab attention.
NAB was the first brand in Australia to use a Moment to create an immersive storytelling canvas and boost the campaign's reach. The Moment, which included a Promoted Trend using the hashtag #FootysBack, featured prominently in users' feeds and provided the brand with 100% share of voice (SOV).
Connect to your audience's passions.
NAB's sponsorship of the AFL extends from grassroots (NAB AFL Auskick) through the NAB AFL Rising Stars developmental path, and on to the elite level. The brand created rich content that featured players from all levels of the game, representing the breadth of the sponsorship properties.

Widen reach with influencers and celebrities.
NAB also whitelisted Tweets from @AFL and AFL stars like Tex Walker (@texwalker13) to increase the scope and reach of the campaign. It also further united users through their love for the game, and provided a timely "inside scoop" from personalities on the upcoming season.
Moments gave us an opportunity to use rich media formats in a very engaging and surprising way. Moments open up the platform to make a very compelling consumer experience. We could tell the story in a really interesting way using the key celebrities that are active in our sponsorship.
Solutions used
Audience targeting
You want your message to be heard by the right person. Twitter's targeting capabilities ensure it will be.