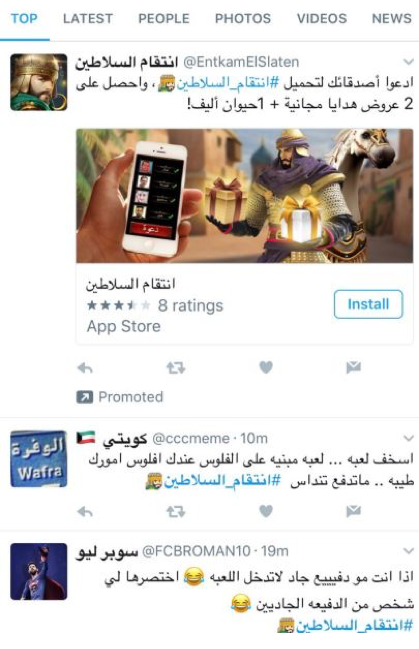 Build widespread awareness and engagement using Twitter products.
By leveraging Twitter's First View and Promoted Trend, ONEMT ensured that users had the best opportunity to see the "Revenge of Sultans" content throughout the day. Engagement was boosted further through designated campaign hashtags, which incentivised users with the chance to win in-game prizes depending on how often they interacted with the hashtag.

Create relevance with audience to increase interactions.
"Revenge of Sultans" may be an existing game, but by promoting it throughout the month of Ramadan, ONEMT was able to build on the game's highly relevant brand theme to increase interest. It created a custom sultan emoji adorned with local traditional attire, empowering users to join in the fun and spread the message far and wide.

Use existing video content to increase ROI.
By extending its existing TVC content to the online community, ONEMT not only created economies of scale, but also unified its brand campaign across channels, creating one coherent brand message.

Twitter's massive audience in MENA has helped us reach our potential audience effectively, especially by combining our offline activities with Twitter's premium online solutions First View and Promoted Trend. The custom emoji also helped us connect with the audience in a vivid and live way.