Top 1 mobile livestreaming app! Broadcast yourself, build your audience! Download BIGO LIVE here: https://t.co/PlVRxnNu25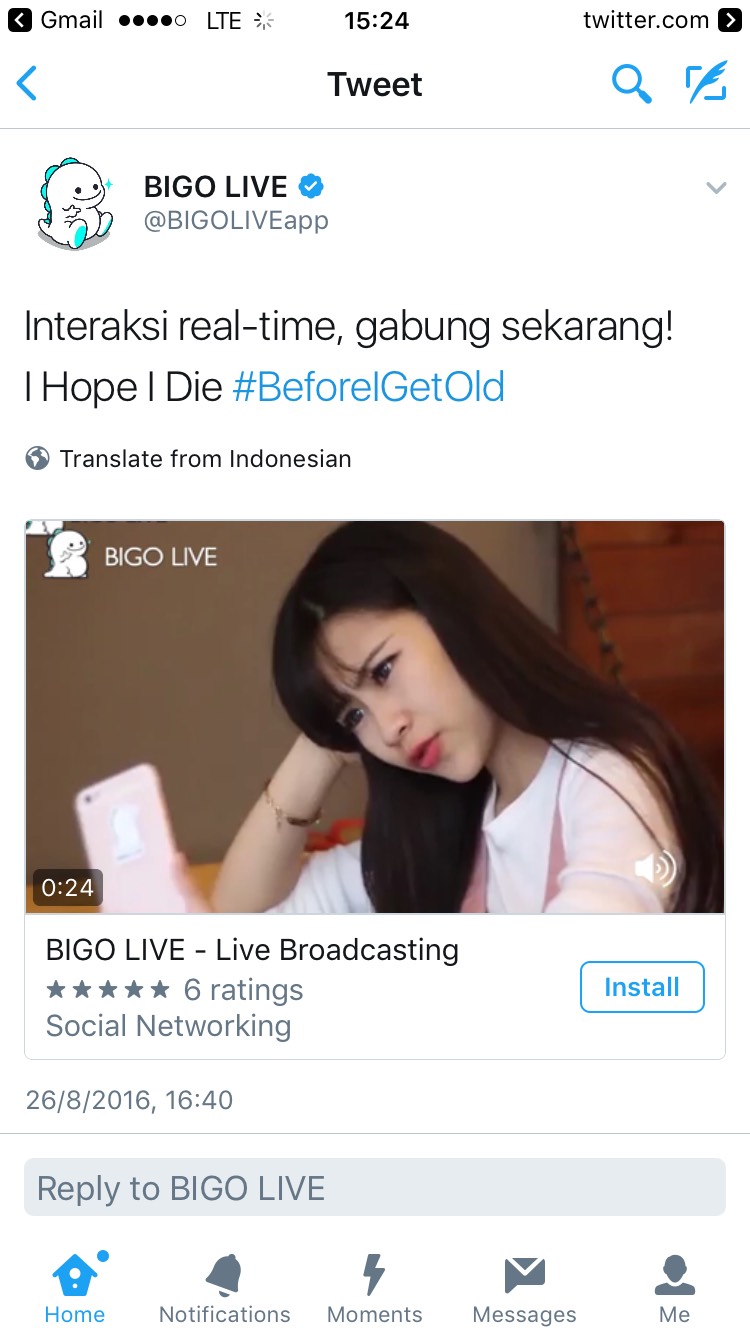 Find a hashtag that speaks to your market.
Bigo Live selected a hashtag that resonated strongly with its target audience: young users of mobile devices. #BeforeIGetOld appealed to young people who wanted to be out experiencing life and sharing those moments with their friends.

Engage influencers to build your brand.   
Because a large percentage of young, tech-savvy people use Twitter, it was the ideal platform on which to run the campaign. Brand-building campaigns tend to do well on Twitter because they engage community influencers, who then spread the message onwards.

Use compelling video to capture attention.
Bigo Live's video content showed young, attractive people going about their lives — with the app documenting moments for friends and followers. The aspirational content inspired viewers to imagine themselves in the stars' places, and follow the brand.

The ability to reach such a massive, premium audience with First View and Twitter helped the Bigo Live app stand out in a crowded market. Combining this with our ongoing Mobile App Promotion campaign has contributed to our brand's awareness and popularity.
Solutions used
Creative Canvas
Brands on Twitter are connecting with users in unique and creative ways every day. And so can you.